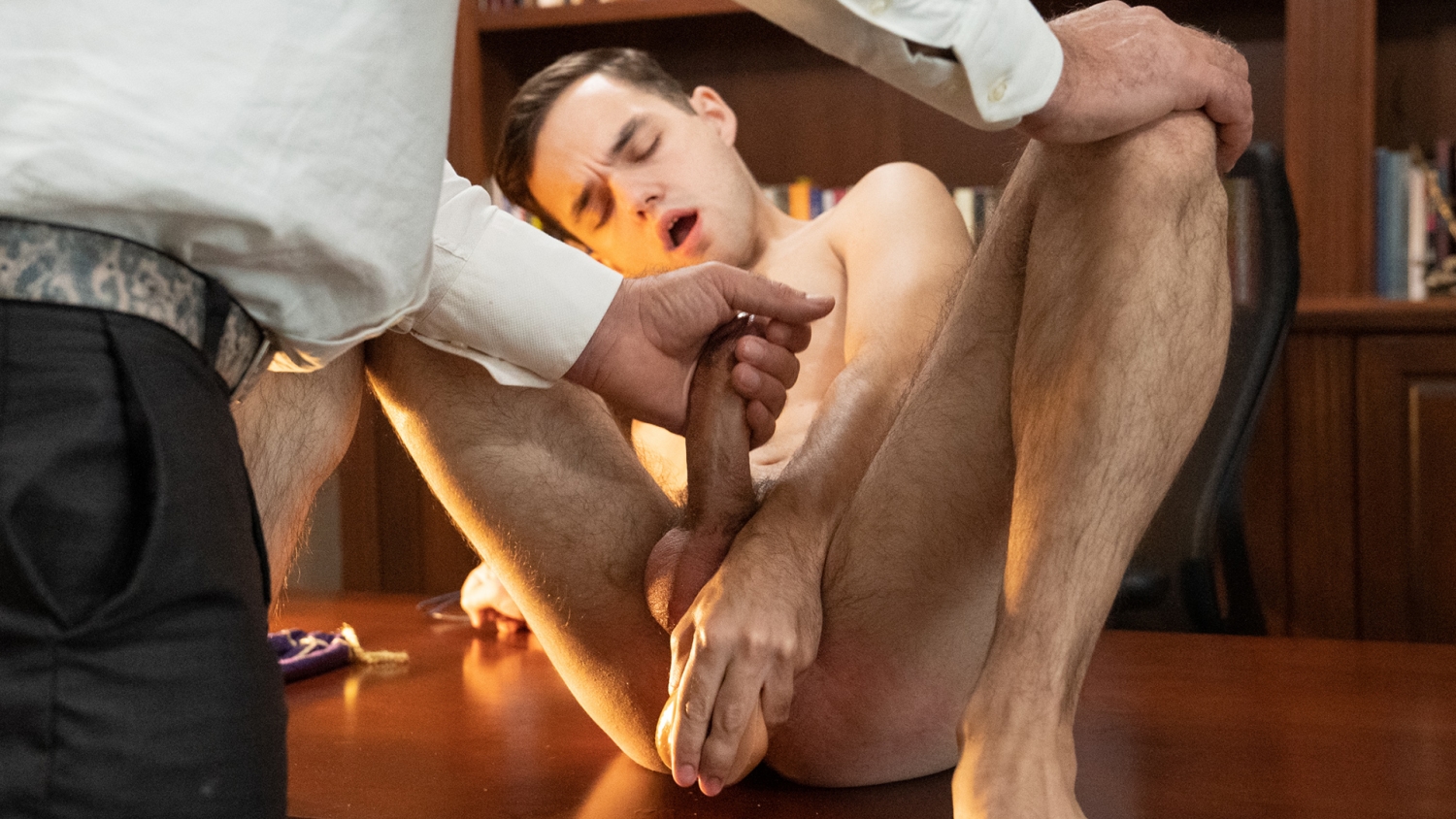 Principal's Office
Young Marcus doesn't know what to expect when he's called into Principal Kamp's office. Was it his chronic tardiness that got him in trouble? His habit of daydreaming about dick during class? Or his sexual exploits across the campus?
When he enters ...
Read more
When he enters the office, he's surprised at how sexy he finds the older man. And his arousal only deepens when Principal Kamp calmly informs Marcus that he knows the boy has been having "a lot" of sex, both with students and with faculty. He doesn't know how to respond at first.
"Am I going to be expelled?" he asks nervously. Principal Kamp laughs. No, Marcus won't be expelled. But he needs to bend over the desk and arch his back to prove he knows how to behave. Principal Kamp starts slowly, firmly spanking the student, whose moans and groans quickly turn from pain to pleasure as he feels the older man's hand linger on his firm buttocks with each slap.
He's writhing in a combination of fear, pain, and ecstasy as Principal Kamp removed his pants, spanking Marcus through his thin boxer briefs. Each slap is slow, methodical, and deliberate. But once the boxer briefs are yanked off the trembling boy, Principal Kamp's slaps get harder and faster. Satisfied that Marcus knows how to obey, Principal Kamp turns him around and sets him on the desk.
Stroking the boy's cock, Principal Kamp reaches into a drawer and pulls out a dildo and lube. "Something for you," he tells Marcus, who eagerly takes the lubed dildo and fucks himself with it on the principal's desk, as the older man strokes his cock.
The eroticism of being fully naked in his principal's office, fucking himself with a dildo while being jerked off, makes Marcus leak and whimper harder than he ever has before. As his moans get louder the closer he comes to climax, Principal Kamp suddenly leans down and takes the boy cock into his mouth just as Marcus starts shooting. Pulled up from the desk, a still-shaking Marcus looks up at Principal Kamp. "Stop having sex with my faculty," he tells the boy. "If you're horny, come see me."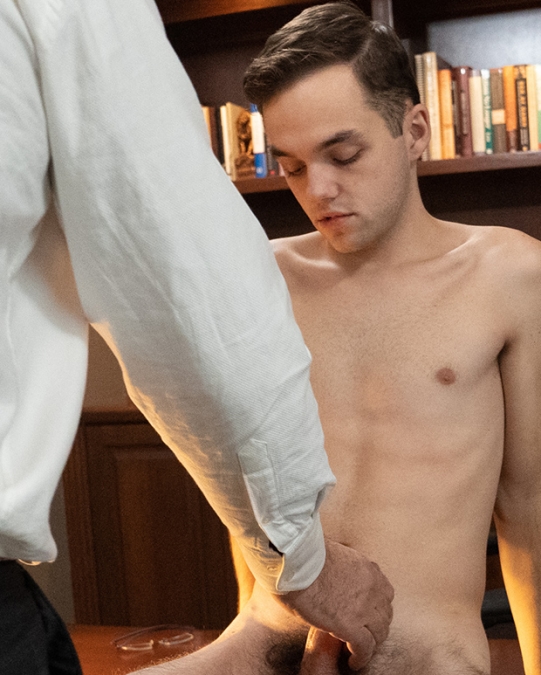 Height: 5'3"
Weight: 107lbs
Build: swimmer

Marcus loves being a "pocket gay." He loves being tiny, skinny, and cute and getting the attention of much bigger, taller men. Every since he was young, he loved being the small one in school, very aware that his short stature could be an asset in certain scenarios. When he sees a bigger guy looking at him lustfully, he knows exactly what they're fantasizing about: seeing his tiny body sliding down on their big dick.

He loves nothing more than being mounted by a giant, feeling his ass stretch to take every inch.When he hears about tall men with a fetish for shorter guys, he eagerly seeks them out, hoping for a chance to play with the big boys.
Principal Kamp is a strict disciplinarian. That's what makes him so good at his job. It's hard to keep hormonal teenage boys in line around campus. And the smaller they are, the more they seem to have something to prove. But he knows just what to do to get little boys to smarten up. Deny them the thing they crave most. You see, Principal Kamp is a big, broad man that boys daydream of growing up to look like. He has a muscular frame with wide shoulders, a salt and pepper beard, and thick, strong hands. He can feel the eyes tracing his body through his dress pants and fitted shirts, longing for his massive member, but denying the boys what they want is a power move that makes them eager to comply with his instructions. He may reward the contrite ones with a measure of gratification, but he always maintains that boundary of mystery. He knows the boys wonder and whisper about what he's packing in his pants, and maybe some lucky boy will have what it takes to find out—even if some of them keep coming back into his office to test him.