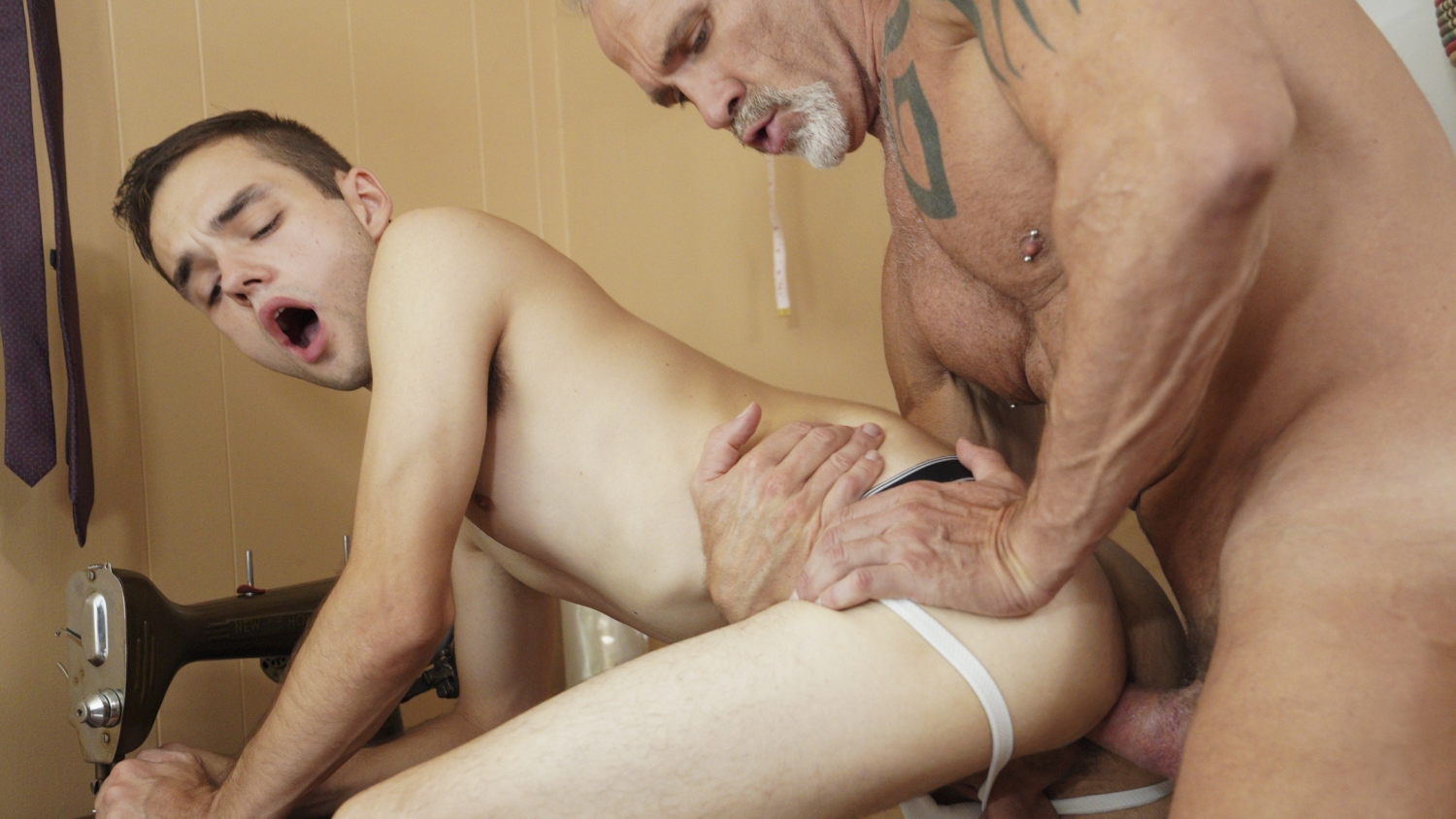 The Fitting
Mr. Steele felt himself get hard as he was dialing up Marcus for his follow-up visit. Knowing that the cute, tiny guy was going to be coming back for a fitting was a special bonus to his job. And when Marcus walked in, he felt the bulge in his pants get a little bigger!
Mr. Steele smiles ...
Read more
Mr. Steele smiles as Marcus tries on his jacket, reveling in just how the boy gets swallowed up by his clothing. He could practically fit the small boy in his pocket! But putting on his proper suits, he can't help but appreciate his little client's handsomeness.
Marcus stands firm as Steele runs his hands over his chest and arms, feeling for fit and ease while exciting the boy's loins. Just as quickly as it comes on, Mr. Steele proceeds to take it off, giving himself access to the young man's beautiful, fuckable body!
Marcus moans as the older man's big hands grope his crotch, pulling down his pants to get a peek at his overstuffed underwear! Marcus' bulge gets even fuller as Mr. Steele plays with his hole and teases him with thoughts of his big, giant daddy dick! The tall man works his boy into a frenzy before dropping him to his knees!
Marcus swallows Mr. Steele's cock, gagging on it as it stretches out his tiny mouth and throat. The older man watches as Marcus gets his shaft drenched with saliva; getting it hard and ready to fuck his tight hole. Marcus forgets all about his suit and bends over to take his tops huge meat in his round boy ass!
Mr. Steele grips onto Marcus' hips, holding him in place as he puts the full power of his size into his thrusts, fucking his bottom deep and hard! Marcus shakes as he withstands Mr. Steele's pounding, eager and hungry to feel his load fill him up.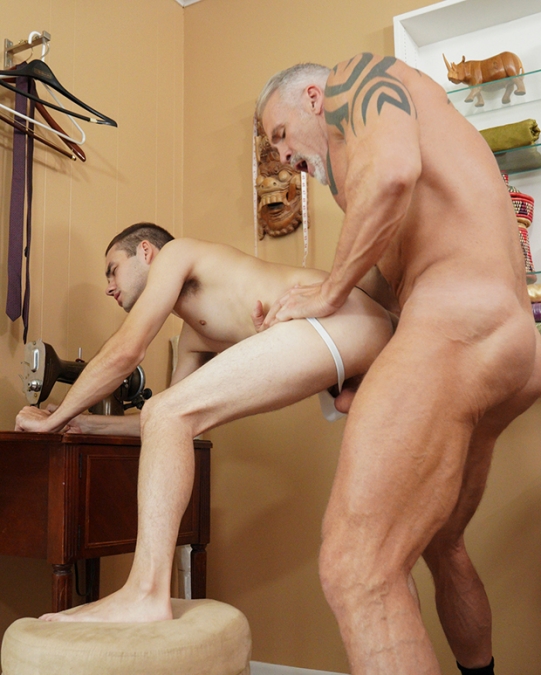 Height: 6'4"
Weight: 224 lbs

Dallas takes pride in his appearance. He eats right, works outs, and makes sure he dresses in style. As a taller, muscular man, 6'4", he knows the importance of a good fit in his clothes. As a tailor, he sizes men up all day long. But there's nothing more satisfying than seeing the extremes of the sprectrum.

When he finds a handsome smaller client, he loves wrapping his measuring tape around them and experiencing their size up close. And sometimes, when the client is extra tiny, he can't help but take a little longer on each measurement.
Height: 5'3"
Weight: 107lbs
Build: swimmer

Marcus loves being a "pocket gay." He loves being tiny, skinny, and cute and getting the attention of much bigger, taller men. Every since he was young, he loved being the small one in school, very aware that his short stature could be an asset in certain scenarios. When he sees a bigger guy looking at him lustfully, he knows exactly what they're fantasizing about: seeing his tiny body sliding down on their big dick.

He loves nothing more than being mounted by a giant, feeling his ass stretch to take every inch.When he hears about tall men with a fetish for shorter guys, he eagerly seeks them out, hoping for a chance to play with the big boys.