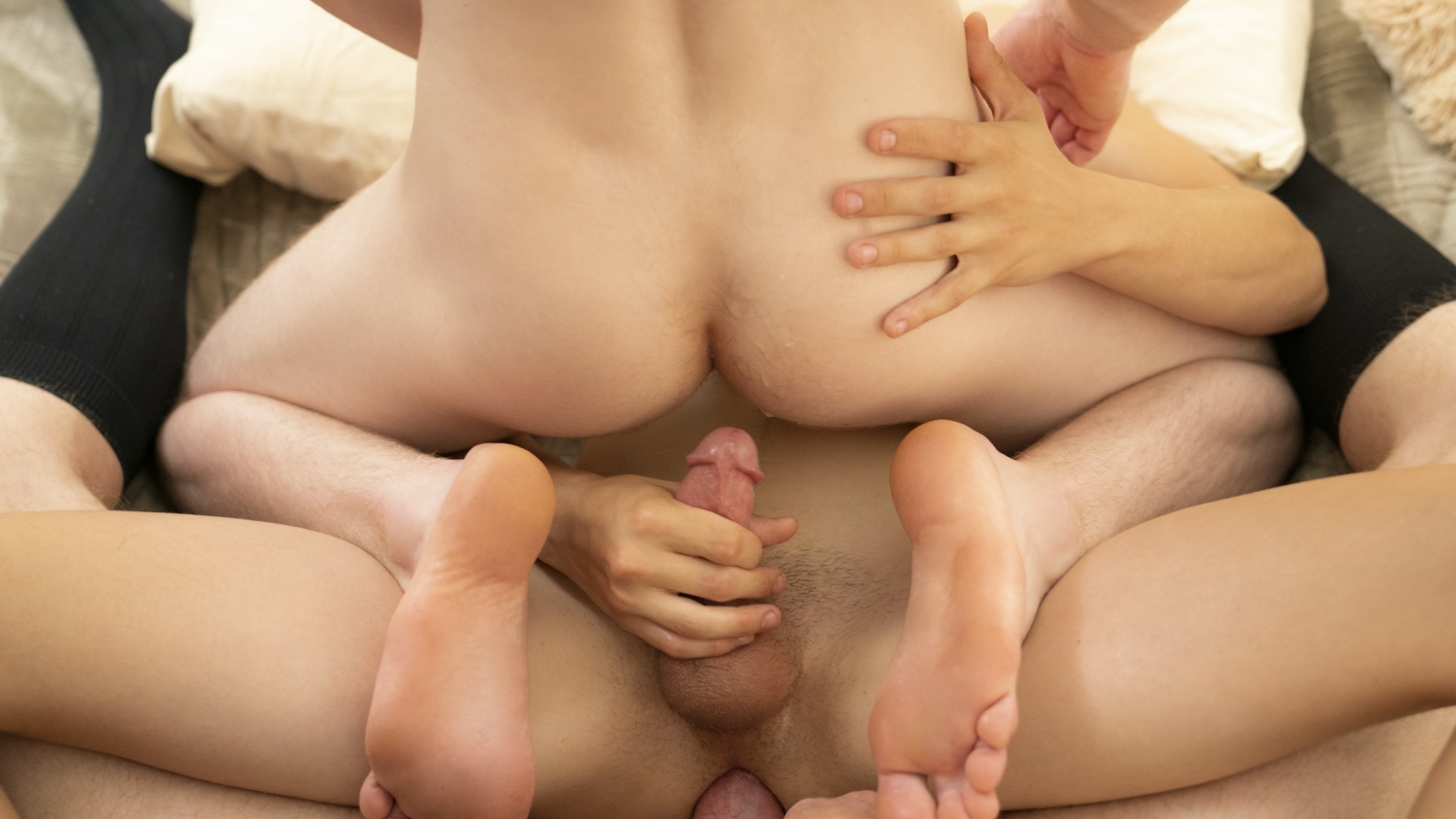 Dr Wolf's Private Room Threesome
Dr. Wolf has taken a real hands-on interest in his tiny bottom buddies! His patient, Jonathan, was quite hesitant to discuss some aspects of sex. When he first came out to his doctor, the boy knew he liked other guys, but he was worried that he wouldn't be able to get anything much larger than a finger in his tight hole. With no one else to turn to, Jonathan naturally turns to Dr. Wolf during a visit for a physical, and asks for a bit of guidance…
After their first ...
Read more
After their first encounter, Jonathan goes back to see Dr. Wolf as often as possible. At a certain point, the doctor figured it was time to invite the boy over to his home. In his last few visits, he had begun talking about being the top, not just the bottom. Luckily, Dr. Wolf had a willing, able bottom that's the perfect size for Jonathan!
The tall man wants the boys to have the freedom and privacy to experiment. As much as he loves being able to help, Dr. Wolf can't help but be completely turned on by seeing these pint-sized young men kissing and touching each other.
Austin is just a few inches shorter than Jonathan, making him the perfect fit for Jonathan's first time plowing another boy's bottom. But Dr. Wolf isn't going to be left out of the fun! As the three undress, Jonathan watches as Dr. Wolf teases and toys with Austin's body, following his lead to seduce and ready the boy to be fucked…
Dr. Wolf gently pushes his huge cock against Austin's tiny hole, slowly forcing it open. After stretching the boy and warming up his hold with a few gentle fuck strokes, he readies Austin's hole for Jonathan, who can't wait to feel Austin's hole wrap around his shaft! Austin moans, feeling the familiar cock stretch out his ass as it moves deeper.
The big handsome doctor pulls out his massive rod and gets behind Jonathan as he guides him toward his target. Jonathan plunges deep into Austin's body, feeling his warm, velvety hole squeeze his dick tightly as Austin's ass milks his raw cock!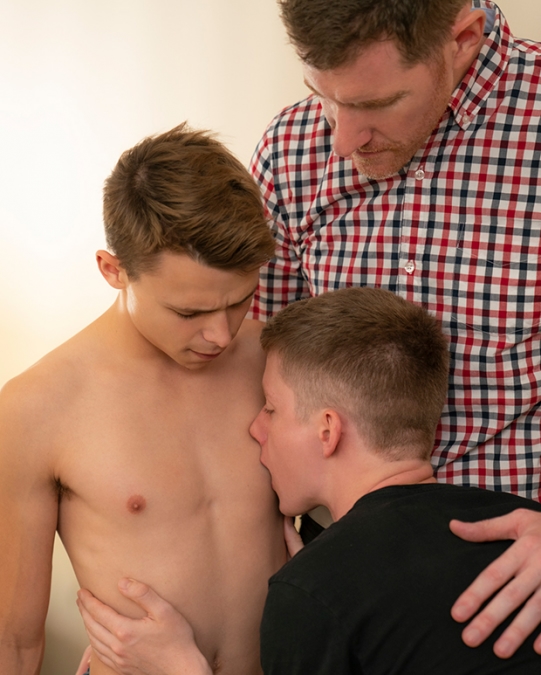 Height: 5'2"
Weight: 98lbs
Build: wrestler

Austin's been small his whole life. Even his parents were concerned he was never going to catch up to his peers. At 18 years old, he only stands at 5'2" with a 26" waist, and shops in the "boy's" section of most stores. But Austin doesn't mind since extra small boy clothes are a fraction of price his friends pay for the same clothes. In fact, Austin's found the world from his perspective to be even more interesting. He loves being around very tall men and feeling like their pocket-sized play thing.

Fortunately, most men are taller than him, but his dick gets even harder for the biggest giants around. This tiny twink has found his niche as a small boy for big guys and is eager to play!
Height: 6'6"
Weight: 210 lbs

Dr. Wolf is an endocrinologist who specializes in helping young men monitor their growth. And in some cases, their lack thereof. But he understands that nothing about a short or small guy is necessarily unhealthy. In fact, it can be quite desirable. Towering over his patients at an impressive 6'6", he loves seeing the look in their eyes as they look up at him in his suit and tie. Professionally, he wants everyone to feel safe and secure in his office. Personally, he fantasizes about seeing each little guy mount up on his big cock! And when he gets the chance, he loves to make them whimper as he stretches their tiny little holes, and then completely submit under him as he pushes into their much smaller bodies.
Height: 5'4"
Weight" 116 lbs
Build: pocket jock

Jonathan is an athlete with a passion for being physical and playing his best. He's in great shape, very strong, and puts in the work. But at 5'4", he knows he has to work twice as hard to be seen as just as fast and capable. He used to worry about not being bigger, but now, he's starting to realize there's power in being smaller.

He's developed a real fetish for size differences in gay men and is curious to try having sex with someone bigger! He's nervous to give it a try, and just like his workouts, he's willing to put in the time to make it happen!