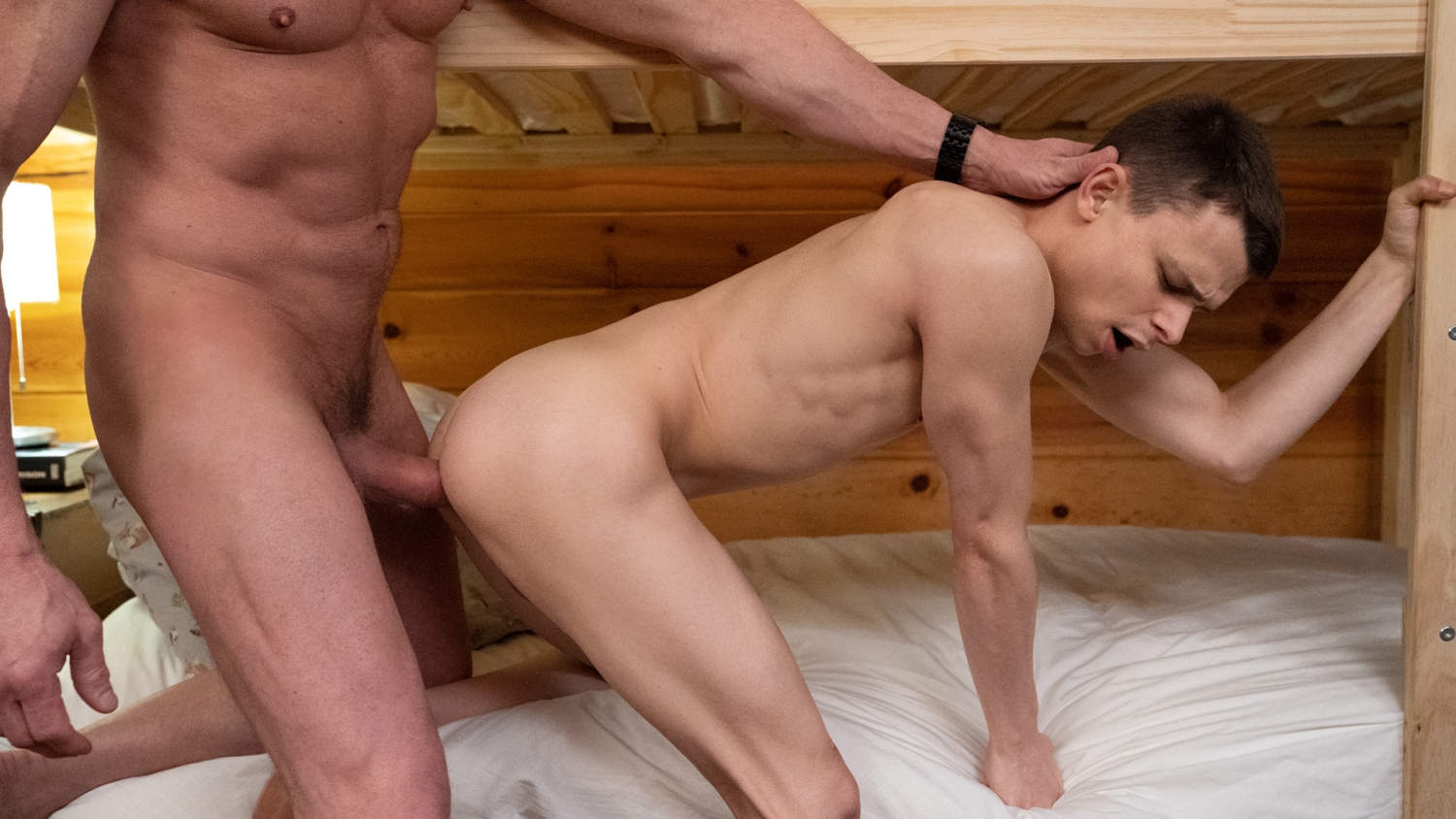 Tiny Guy Takes Monster Cock
A few days have passed since Mr. Landon fucked his son Austin during his check-up with Dr. Legrand Wolf. Back at home, the tall, muscular daddy finds Austin hanging out on his bunk bed. His tight, tiny body is irresistible to the older man, and he quickly strips Austin down to enjoy it.
"Oh that feels ...
Read more
"Oh that feels so good!" Austin whimpers as Mr. Landon sucks his cock and then worships his tight pucker. Bending him over on the lower bunk, he continues licking and kissing his boy's hole, knowing how it drives Austin crazy. And he wants Austin horned up and ready to take every inch of his massive cock inside that petite body!
All that foreplay has Austin eagerly getting on his knees to show his old man some appreciation, and Mr. Landon looks on in wonder as his thick shaft stretches Austin's mouth. He can actually see his cock in the boy's throat, and that's enough for him—he needs to be balls deep in this boy, and he needs it now!
Austin braces himself on the bunk bed's ladder as Mr. Landon thrusts into him slowly. Too slowly—Austin can't wait and starts fucking himself on the fat cock. That's exactly what Mr. Landon has been waiting for. He quickly takes control of the boy's body, fucking him in every position imaginable until Austin begs him to breeds his hole!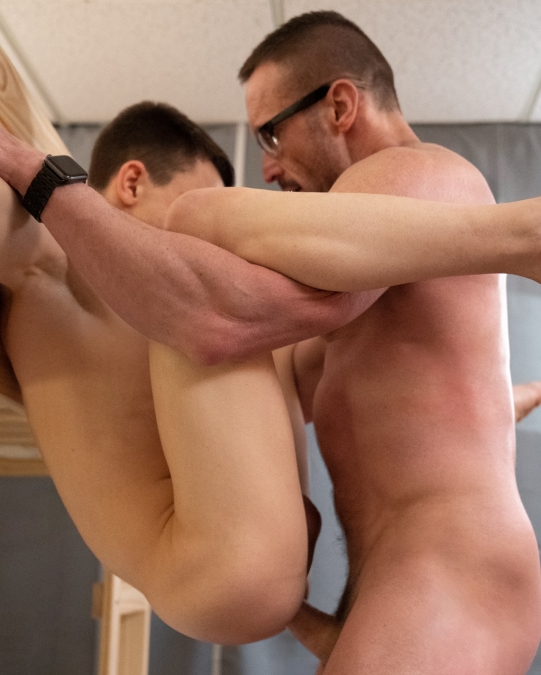 Height: 5'2"
Weight: 98lbs
Build: wrestler

Austin's been small his whole life. Even his parents were concerned he was never going to catch up to his peers. At 18 years old, he only stands at 5'2" with a 26" waist, and shops in the "boy's" section of most stores. But Austin doesn't mind since extra small boy clothes are a fraction of price his friends pay for the same clothes. In fact, Austin's found the world from his perspective to be even more interesting. He loves being around very tall men and feeling like their pocket-sized play thing.

Fortunately, most men are taller than him, but his dick gets even harder for the biggest giants around. This tiny twink has found his niche as a small boy for big guys and is eager to play!
Mr. Landon is as wide as he is tall, a burly, tanned piece of daddy perfection. With his big pecs, tight abs, and fat cock, he's a boy's dream—and he's Extra Big for their pleasure! He knows just how to pick up and toss around smaller, younger men, making them feel safe and desired as he shows off his power. He can't resist the chance to see his cock stretch out their little puckers or, even better for Mr. Landon, watching his cock stretch their throats as they kneel before him, making him feel like the towering slab of alpha muscle he is.