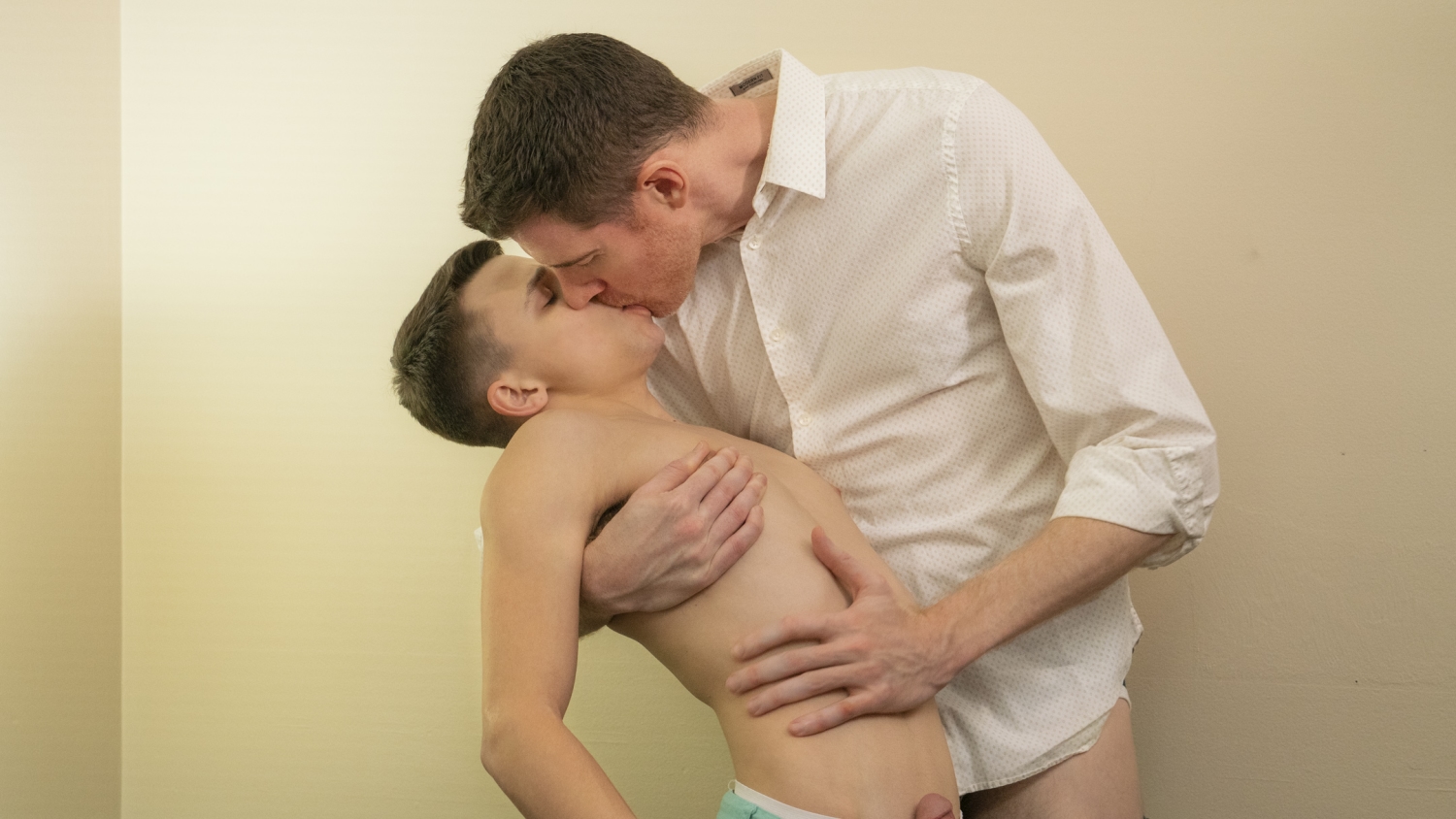 Dr. Wolf's Private Room
Dr. Wolf has grown very fond of little Austin. The short boy has come a long way from his quiet, shy demeanor in the sterile office. Now, in the tall man's home, he feels completely comfortable and relaxed… Even a little frisky! The young boy is constantly thinking about how hot it is to be fucked and filled by the auburn giant, never letting a moment pass where he could be riding his massive cock.
The king size ...
Read more
The king size bed that Dr. Wolf has is like an ocean for Austin to get lost in. He holds him on the edge, stripping off his clothes, keeping him safe and secure as they explore more of their intoxicating size difference. The giant doctor loves looking down, seeing Austin's little body against his large hands. Even as his clothes are tossed aside, he can't help but smile at how tiny they are!
Austin's cock, however, stands upright, fully engorged and ready for action! Austin knows well just how capable the older man is in bringing him to intense sexual limits. He arches his back as Dr. Wolf's fingers grab and caress his little butt, feeling his hole and the soft flesh around it. As close as he they've become, he can't get enough of the way the doctor fondles his genitals and body, similar to how he examines the boy in the doctor's office. It makes him feel wanted and desired, while adding a fun curiosity for the doctor to explore…
Austin gets up on the bed, lying with his legs completely stretched out, toes curling as he pulls out Dr. Wolf's thick cock, taking it in his throat as it moves past his tongue. The doctor can tell that Austin doesn't even extend the full width of the bed, with plenty of room on either side. The visual only makes his cock harder, filling the boy's mouth more. Austin struggles to take it all down, stroking the long shaft as he comes up for air, eager to feel it inside his tiny pelvis.
Dr. Wolf sees the hunger in the boy's eyes, even as they tear up on his massive meat. He knows the boy's hole can take much more than his throat, bending him over the edge of the bed, and giving him the perfect view of his tight little hole. He tells the boy to prop it up for him as he wets the tip of his dick with his spit. The boy takes a deep breath, focusing his body to relax and ready himself for the deep penetration he's about to receive.
The doctor goes slow, sliding in one inch at a time. He knows the little guy has been fucked a lot recently and is likely sore from being thoroughly bred again and again. But his own desires conflict with his nurturing instincts. Each thrust forward and back make him want to feel more of the boy's insides around his shaft!
The doctor drives himself deep between the boy's tight cheeks, listening to his breathy moans muffle into the bedspread as he fucks him harder and harder. With his hands around his tiny waist, he holds the boy in a locked position, giving him nowhere to go as he takes every part of his raw manhood…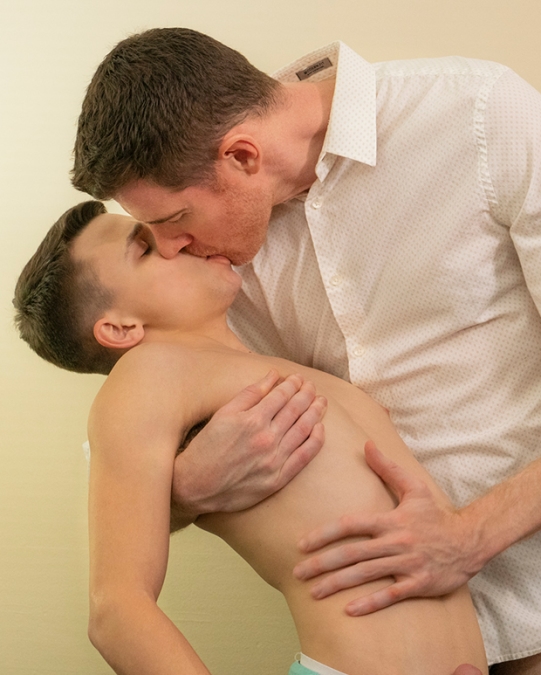 Height: 5'2"
Weight: 98lbs
Build: wrestler

Austin's been small his whole life. Even his parents were concerned he was never going to catch up to his peers. At 18 years old, he only stands at 5'2" with a 26" waist, and shops in the "boy's" section of most stores. But Austin doesn't mind since extra small boy clothes are a fraction of price his friends pay for the same clothes. In fact, Austin's found the world from his perspective to be even more interesting. He loves being around very tall men and feeling like their pocket-sized play thing.

Fortunately, most men are taller than him, but his dick gets even harder for the biggest giants around. This tiny twink has found his niche as a small boy for big guys and is eager to play!
Height: 6'6"
Weight: 210 lbs

Dr. Wolf is an endocrinologist who specializes in helping young men monitor their growth. And in some cases, their lack thereof. But he understands that nothing about a short or small guy is necessarily unhealthy. In fact, it can be quite desirable. Towering over his patients at an impressive 6'6", he loves seeing the look in their eyes as they look up at him in his suit and tie. Professionally, he wants everyone to feel safe and secure in his office. Personally, he fantasizes about seeing each little guy mount up on his big cock! And when he gets the chance, he loves to make them whimper as he stretches their tiny little holes, and then completely submit under him as he pushes into their much smaller bodies.