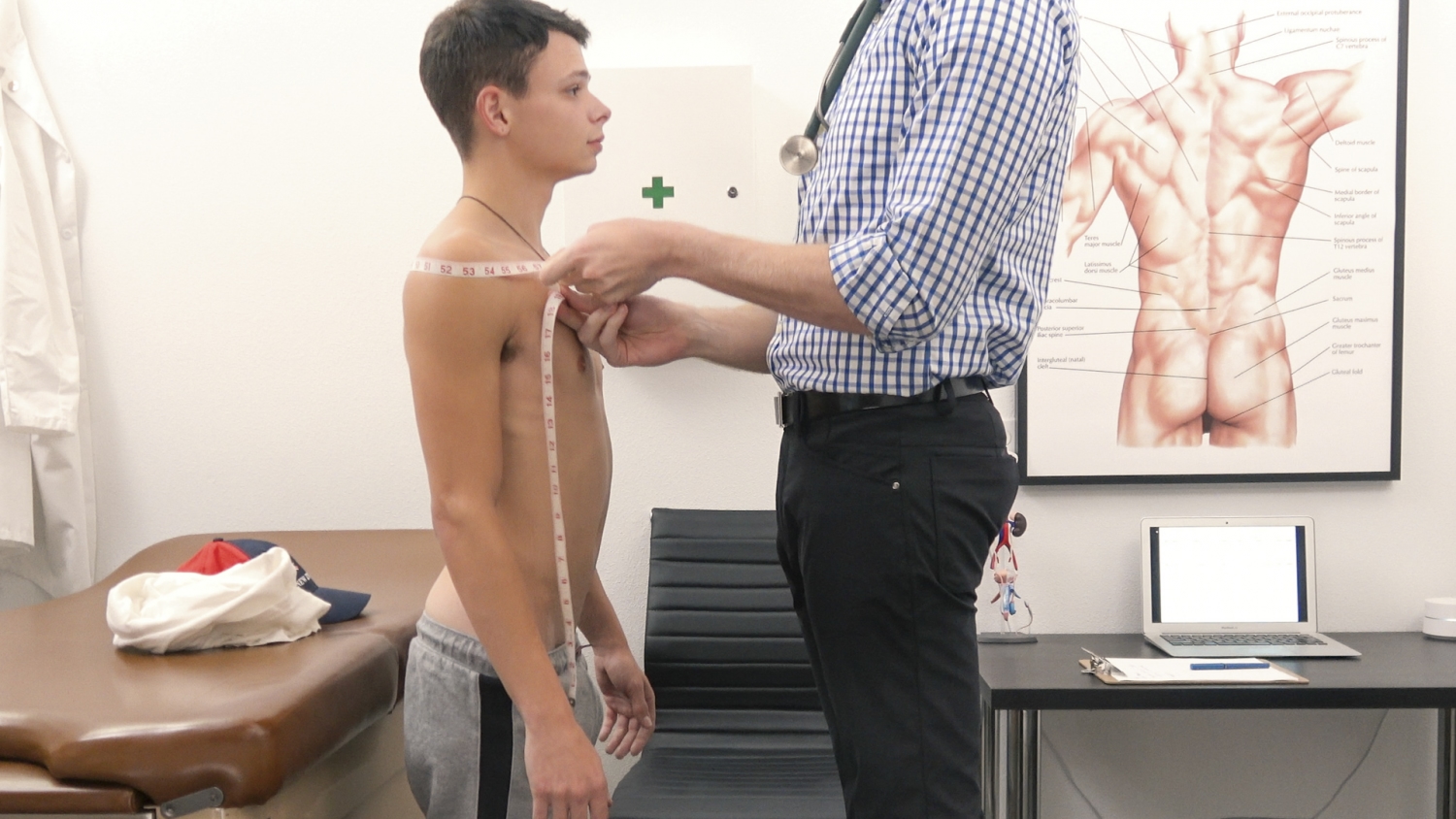 Dr. Wolf's Office
Austin has had the same doctor since he was a boy. Austin's dad thought his boy might outgrow the need to see an endocrinologist, but at 18 and on the cusp of manhood, Austin was still quite a small guy for his age. At 5'2" with a 26" waist, his growth is something the father has always been curious about. But even if that weren't the case, Austin's visits to Dr Wolf's office were something the young man would eagerly anticipate.
Dr. Wolf is ...
Read more
Dr. Wolf is handsome, friendly, and always felt like more than a stranger with a stethoscope. But more than that, the man is a giant! Standing at 6'6", he towers roughly a foot and a half over Austin's tiny body!
Austin's hormones clearly had no problem developing as his sexual feelings only became more and more intense. As much as he had started to realize that he likes older guys, Austin constantly fantasizes about the idea of being with someone much bigger than himself…
Austin waits excitedly to be called into the doctor's office, ready to see the giant once more. Once in the exam room, the tall doctor greets him warmly and performs his usual routine exam, monitoring Austin's growth and development and seeing how he's coming along.
The visit is, for the most part, goes like every previous visit. Dr. Wolf is happy to answer Austin's questions and hear his concerns about his development. But for the first time, however, the doctor can't help but notice the way the boy is looking at him. He realizes the boy's bashful glances are mostly directed toward his concealed manhood and long, tall body. It's clear that the young man is interested in him sexually!
The doctor asks Austin to remove his clothes, continuing with his scheduled examination, somewhat distracted by the appealing view of the small, young man perfectly exposed. The little guy has rock hard erection, concealed in his underwear, making the signal clear that he's aroused. This isn't a first for Dr. Wolf, but this definitely begins to arouse the taller, older man.
Outside of very special circumstances, he would never consider breaching his profession's prohibition of sexual contact between himself and his patients, but he's stunned when the young man asks to see the size of his endowment!
It's clear in Austin's puppy dog eyes that the boy longs to wrap his hands around the doctor's big cock and feel the weight of his hefty balls. The good doctor doesn't have the heart to say no…
The doctor pulls out his massive organ, making Austin swoon as he grasps it, sensing its size and girth. His physician's erection is nearly as big as tiny Austin's entire forearm! Within no time, the doctor has the boy down on his knees; kissing, licking, and worshipping the man's huge cock! Standing next to him, Austin feels small next to his giant doctor. A rush of sexual energy courses through his body like electricity seeing the handsome face of the towering man looking down from such an impressive height.
Dr. Wolf feels momentarily worried for his little patient as he watches him take the fat head and the first inch of his thick shaft into his mouth. Nevertheless, the big doctor can't resist pushing it further into the little guy's throat. And as he does, he feels his cock grow bigger in Austin's tight, virginal throat. Austin is determined, fighting through tears to accommodate the long, thick cock that was expanding inside him!
Looking down at the young man's handsome face, the doctor can't help but think of how beautiful it would be to see this tiny little guy struggle as he popped the boy's cherry and sheathed his meat for the first time in his tight, smooth hole…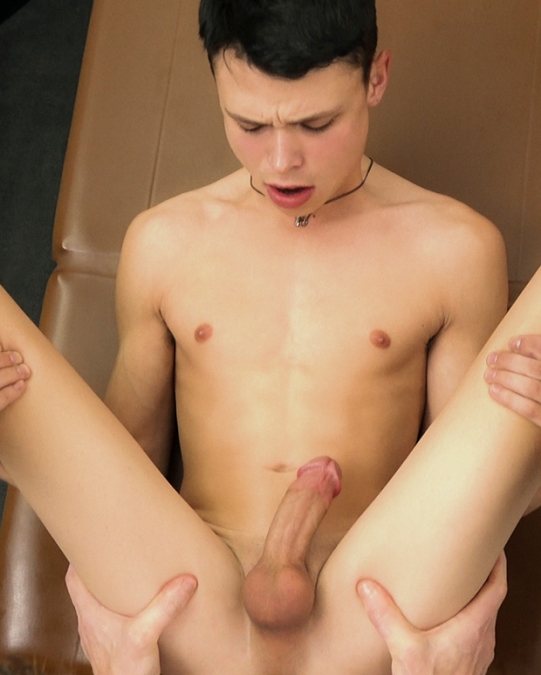 Height: 5'2"
Weight: 98lbs
Build: wrestler

Austin's been small his whole life. Even his parents were concerned he was never going to catch up to his peers. At 18 years old, he only stands at 5'2" with a 26" waist, and shops in the "boy's" section of most stores. But Austin doesn't mind since extra small boy clothes are a fraction of price his friends pay for the same clothes. In fact, Austin's found the world from his perspective to be even more interesting. He loves being around very tall men and feeling like their pocket-sized play thing.

Fortunately, most men are taller than him, but his dick gets even harder for the biggest giants around. This tiny twink has found his niche as a small boy for big guys and is eager to play!
Height: 6'6"
Weight: 210 lbs

Dr. Wolf is an endocrinologist who specializes in helping young men monitor their growth. And in some cases, their lack thereof. But he understands that nothing about a short or small guy is necessarily unhealthy. In fact, it can be quite desirable. Towering over his patients at an impressive 6'6", he loves seeing the look in their eyes as they look up at him in his suit and tie. Professionally, he wants everyone to feel safe and secure in his office. Personally, he fantasizes about seeing each little guy mount up on his big cock! And when he gets the chance, he loves to make them whimper as he stretches their tiny little holes, and then completely submit under him as he pushes into their much smaller bodies.