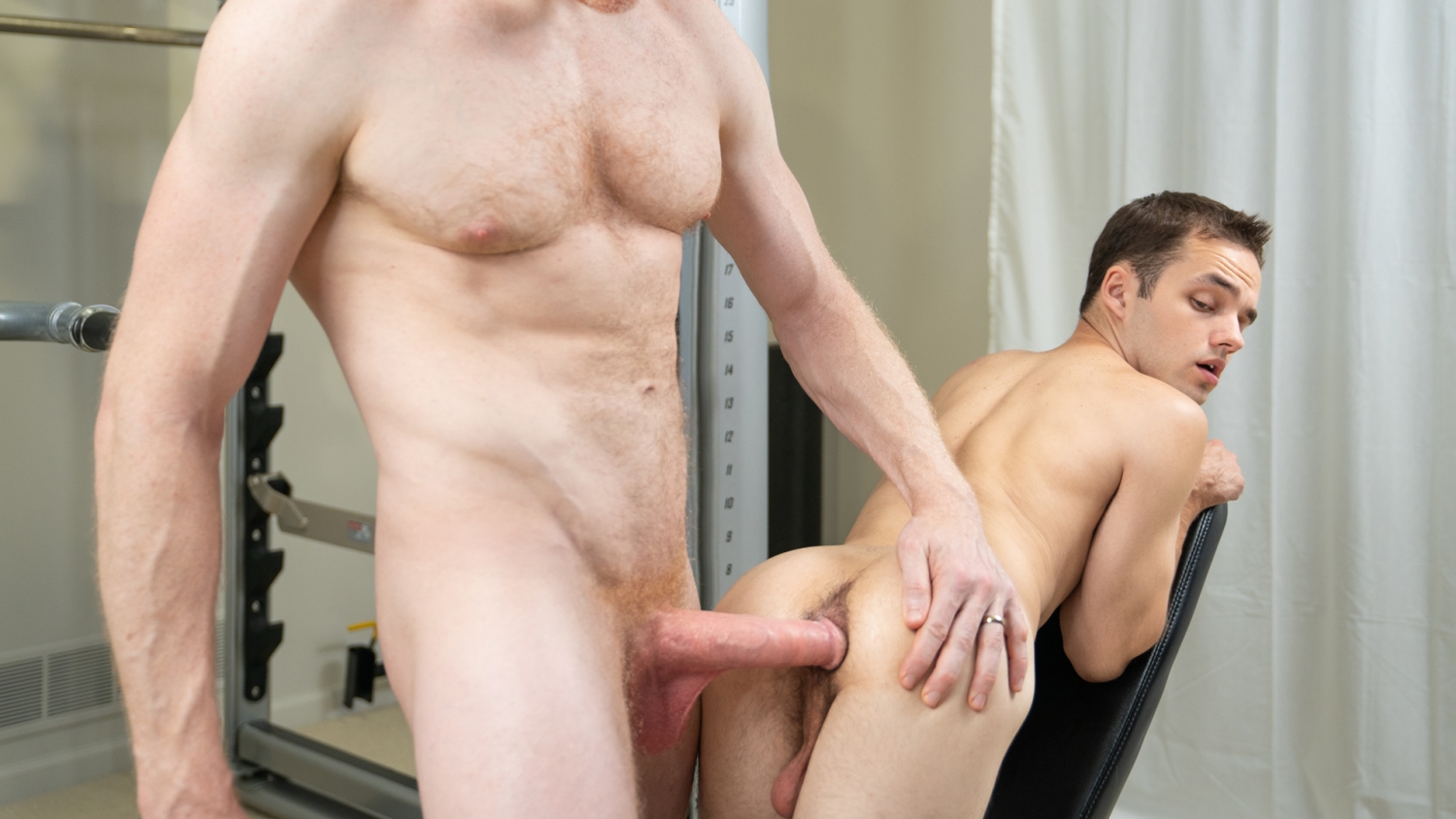 Dr. Wolf's Workout
Marcus can handle himself very well. Despite his size, he has enough personality and charm to fill up a room. And while he enjoys being a smaller guy, he appreciates the value of staying strong and in shape. He's been fortunate enough to not need to work that hard at keeping his lean frame and perfect six pack. But with winter approaching, he knows it's better to have a solid routine established now.
As he works ...
Read more
As he works his way around the equipment, he does his best to intuitively use the equipment as he sees fit, not always knowing the best form to follow. He's just happy to be doing something! Luckily, his good friend, Dr. Wolf, happens to be starting a workout at the same time and is happy to show him a few pointers.
Dr. Wolf smiles as he sees Marcus following his advice, putting his body into proper position and really feeling the burn of the exercises he's put through. Marcus laughs and says that Wolf's way is harder, but seeing the tall, fit daddy, he knows he's very familiar with putting on muscle.
Ever the physician, Dr. Wolf is focused and helpful at providing Marcus thorough direction, but playful Marcus is more excited just to see the handsome man out of his office and working up a sweat. There's no doubt that the little guy misses the attention of a bigger guy, and there aren't many bigger than Dr. Wolf.
As Marcus follows Wolf's guidance and gets down on the bench, he can't help but look up at the massive bulge between his legs. Even without a full erection, Dr. Wolf boasts a monster cock that's hard to ignore. Especially when it's resting inches above Marcus' face. Seeing this temptation gets the better of the young man and his motivation for exercise quickly pivots to something a little steamier. With nobody around and Dr. Wolf clearly getting aroused, the two take advantage of their increased heart rates and sweaty bodies.
Dr. Wolf leans in and gives Marcus a passionate kiss up his neck, leading to his mouth. He's able to stretch his long arm right into Marcus' shorts, feeling his swelling cock and hot hole as he towers over him. Marcus instinctually arches his ass into Wolf's hand, practically begging for his fingers to tease his sphincter.
The tall doc instead pulls off his shorts and shirt, leaving him with just a pair of cute blue undies and a prominent bulge. He stands the boy up on the weight bench, amused that doing so brings Marcus just eye to eye with himself. He tugs on his loins, feeling the intensity of his erection, and relieves him from briefs to have full access to his heavy, cum-full nuts.
Dr. Wolf kisses up and down his body, taking his cock in his mouth before turning him around to devour his tight hole. Marcus leans up against the heavy equipment, seeking support from the steel structures as the older man warms him up and readies him for his cock.
The horny giant pulls off his shorts, letting his monster member hang free between his legs. It's so wide, long, and rigid, it could practically be a third leg. Marcus gets down on the ground to look up at it, loving the feeling of being beneath the older man's cock. He looks up as he takes it in his mouth, struggling to bring it to the back of his throat. When he feels himself gag, he's got the handsome daddy's huge balls to worship and savor.
Dr. Wolf feels himself growing even more aroused with every satisfied moan the young man makes. Leaning back on the weight bench, he keeps himself still as Marcus moves into position to take his bare cock. With Wolf's legs spread wide, Marcus stands up against his cock, feeling it prop him up like it could take his entire weight. Instead, Marcus gingerly coaxes his hole up onto the rigid knob, taking it into his hole slowly and steadily.
Dr. Wolf feels Marcus lowering himself onto his member, squeezing it tight in his hole as he gets more securely mounted on his end. Once Marcus is able to maneuver himself more, he lifts up his legs, resting on a bar of the bench. From there, he's able to fully lower himself down, taking the massive member into his hole with ease.
The older man lets out a soft, satisfied moan as he sees Marcus expertly engulf his cock. It's not easy for most, regardless of size, and this little guy takes it like a champ. Marcus controls the pace of the action, moving himself up and down as he sees fit, working Dr. Wolf's cock deep into his gut. That is until the older man's dominant energy rises to the surface, bouncing Marcus up and down like a little toy on the end of his cock...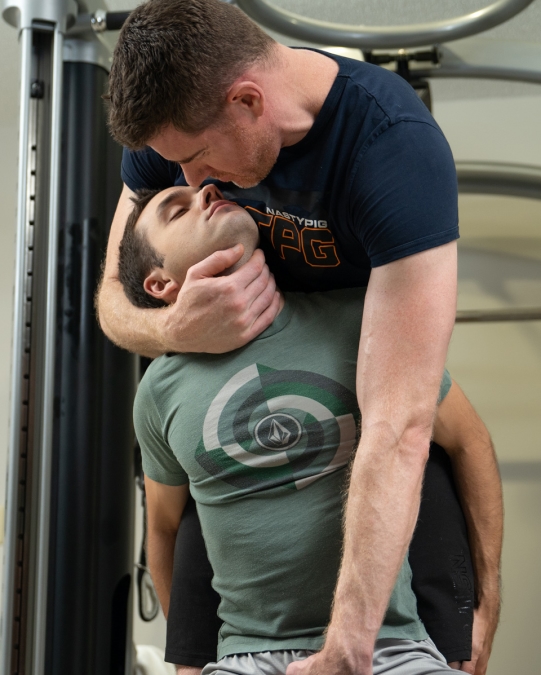 Height: 6'6"
Weight: 210 lbs

Dr. Wolf is an endocrinologist who specializes in helping young men monitor their growth. And in some cases, their lack thereof. But he understands that nothing about a short or small guy is necessarily unhealthy. In fact, it can be quite desirable. Towering over his patients at an impressive 6'6", he loves seeing the look in their eyes as they look up at him in his suit and tie. Professionally, he wants everyone to feel safe and secure in his office. Personally, he fantasizes about seeing each little guy mount up on his big cock! And when he gets the chance, he loves to make them whimper as he stretches their tiny little holes, and then completely submit under him as he pushes into their much smaller bodies.
Height: 5'3"
Weight: 107lbs
Build: swimmer

Marcus loves being a "pocket gay." He loves being tiny, skinny, and cute and getting the attention of much bigger, taller men. Every since he was young, he loved being the small one in school, very aware that his short stature could be an asset in certain scenarios. When he sees a bigger guy looking at him lustfully, he knows exactly what they're fantasizing about: seeing his tiny body sliding down on their big dick.

He loves nothing more than being mounted by a giant, feeling his ass stretch to take every inch.When he hears about tall men with a fetish for shorter guys, he eagerly seeks them out, hoping for a chance to play with the big boys.