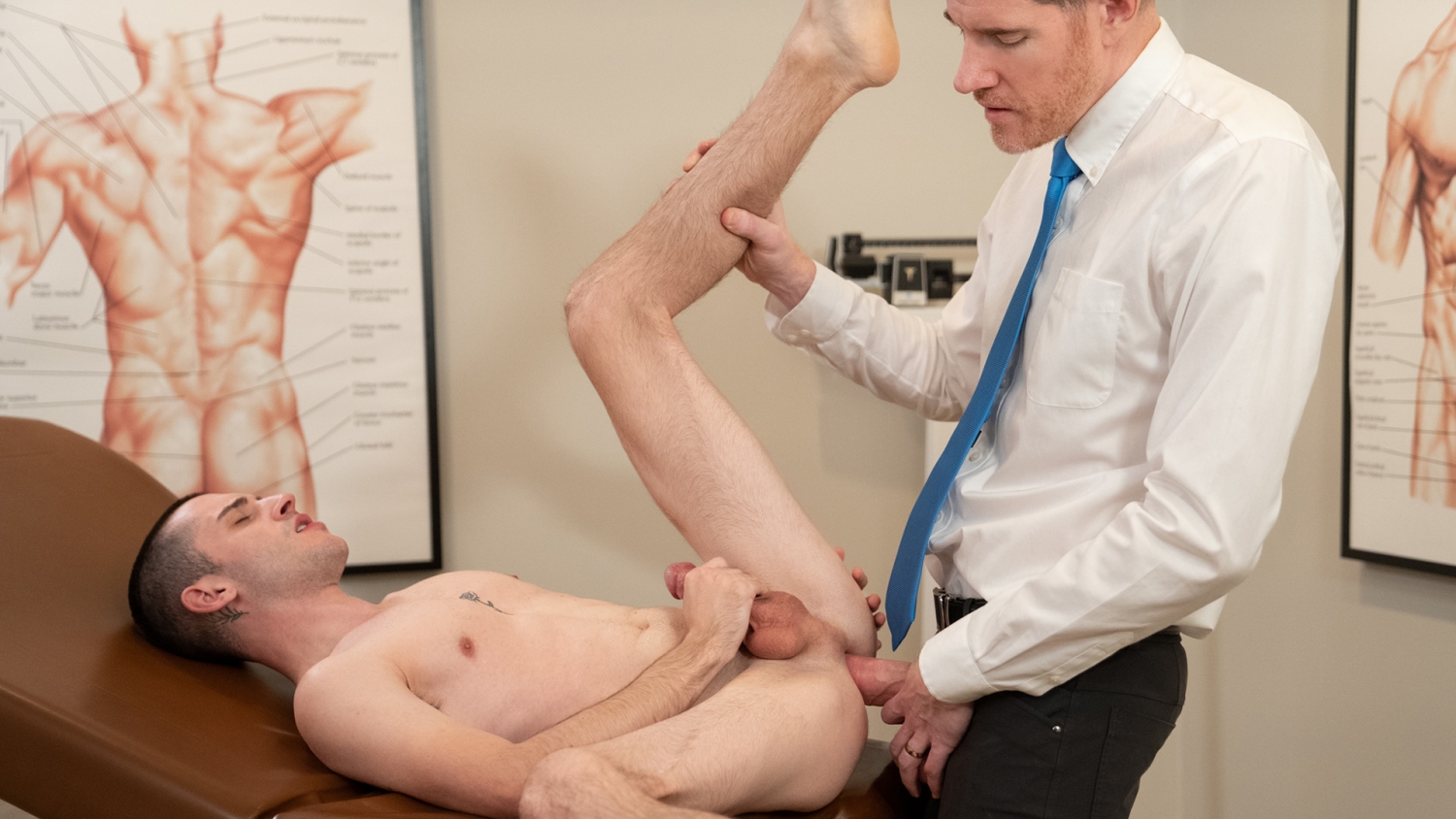 Dr. Wolf's Office
Oliver is a new patient, and he's nervous about exposing every inch of himself to the doctor his friends have suggested. But when Dr. Wolf walks into the room, Oliver is stunned speechless. Dr. Wolf introduces himself, touching Oliver's knee gently, and an electric tingle passes up his leg and into his groin.
Dr. Wolf sees ...
Read more
Dr. Wolf sees plenty of boys in his office, and he can tell that Oliver is on edge. The boy stays completely silent even as Dr. Wolf guides him gently to various instruments to get the boy's measurements. The top of the boy's head doesn't even reach the doctor's shoulder. When he places the stethoscope on Oliver's chest to listen to his breathing, the boy looks up into Dr. Wolf's eyes with a sense of security he's never felt before.
Dr. Wolf moves the stethoscope to Oliver's back and the boy can't help but stare down at the man's huge hand covering his chest completely. The tingle increases, causing Dr. Wolf to note that Oliver's heart is beating particularly fast. Dr. Wolf has Oliver disrobe and notices the boy is semi erect. The physical proceeds with Oliver laying on the table. Oliver moans when Dr. Wolf's fingers move across his nipples. It's the first noise the boy has made since he entered. Oliver immediately covers his full erection.
"I'm sorry. I didn't mean to get hard," Oliver says, and a moment later, a wandering hand is inspecting the bulge in Dr. Wolf's pants.
"Is that why you came in?" Dr. Wolf chides gently. Dr. Wolf gets Oliver to his feet and, looking deep into his eyes, kisses the boy. As Oliver's hands fondle the massive bulge in Dr. Wolf's pants, he says, "Can I see yours?" Soon, the tightly wrapped pouch of Dr. Wolf's packed briefs dwarfs Oliver's little hands. He can barely hold it to all to squeeze it with both hands, and he pulls the older man's cock out to stroke it. It's almost the size of my forearm, little Oliver thinks in amazement.
Cradling Oliver's entire body in one strong arm, Dr. Wolf lays the boy on the table carefully. "Are you ready for it?" he asks. "Please." Oliver says, and Dr. Wolf sinks slowly into his tight little boy hole, inch after thick, rigid inch.
"I like seeing it sink into your tight pink hole," Dr. Wolf says as he leans down to kiss the boy. It doesn't take long before the boy is whining softly, "I'm gonna cum," before letting a huge load of cum out over his belly and Dr. Wolf's hand. The doctor groans loudly as he lets his own load loose deep inside Oliver's hole.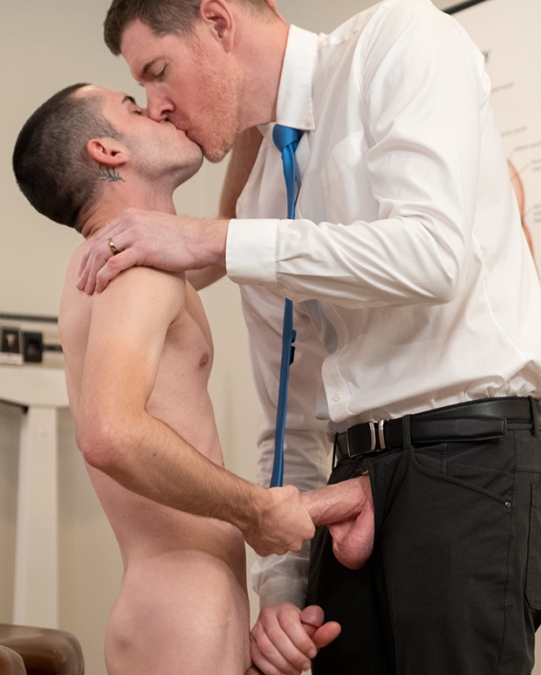 Height: 6'6"
Weight: 210 lbs

Dr. Wolf is an endocrinologist who specializes in helping young men monitor their growth. And in some cases, their lack thereof. But he understands that nothing about a short or small guy is necessarily unhealthy. In fact, it can be quite desirable. Towering over his patients at an impressive 6'6", he loves seeing the look in their eyes as they look up at him in his suit and tie. Professionally, he wants everyone to feel safe and secure in his office. Personally, he fantasizes about seeing each little guy mount up on his big cock! And when he gets the chance, he loves to make them whimper as he stretches their tiny little holes, and then completely submit under him as he pushes into their much smaller bodies.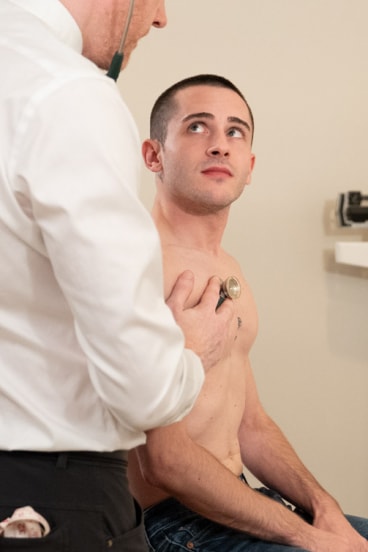 Being the shortest guy in your grade can be tough. Oliver knows that standing 5'5 isn't a big deal, but feeling shorter than everyone else every day can be rough for an insecure guy. But he's starting to realize that his height might be his super power, as he's exposed to more and more men who find his small size an attractive quality. And as he spends more time with them, he's beginning to understand that he likes being diminutive. And he especially likes feeling every more slight when he's with a bigger, more muscular man. There's something sexy for them both about Oliver making the other man look and feel like a giant—and Oliver really likes having that power over taller men!